What are Peptides?
Peptides are tiny fragments of protein molecules (amino acids) that help keep skin's natural renewal processes properly working. Skin care peptides found in facial moisturizers help reduce the appearance of fine lines and wrinkles. The result is a well-maintained, smooth, and supple complexion with minimal harsh side effects.
The challenge with peptides in skin care is that for your skin to reap the benefits of peptides, they must be properly formulated to penetrate the skin's selective surface barrier. Our loyal skin barrier is naturally structured to keep out foreign substances, including many skin care ingredients, leaving much of the applied product remaining on the surface.
Our trademarked peptide complexes are specifically designed to overcome this challenge, delivering precious peptides deep into your skin's surface.
Our world-first proprietary peptide delivery system that features in both peptide complexes was the breakthrough of five years of research with the University of Auckland culminating in international recognition with publication in the Journal of Aging Science and invitation to the 23rd World Congress of Dermatology.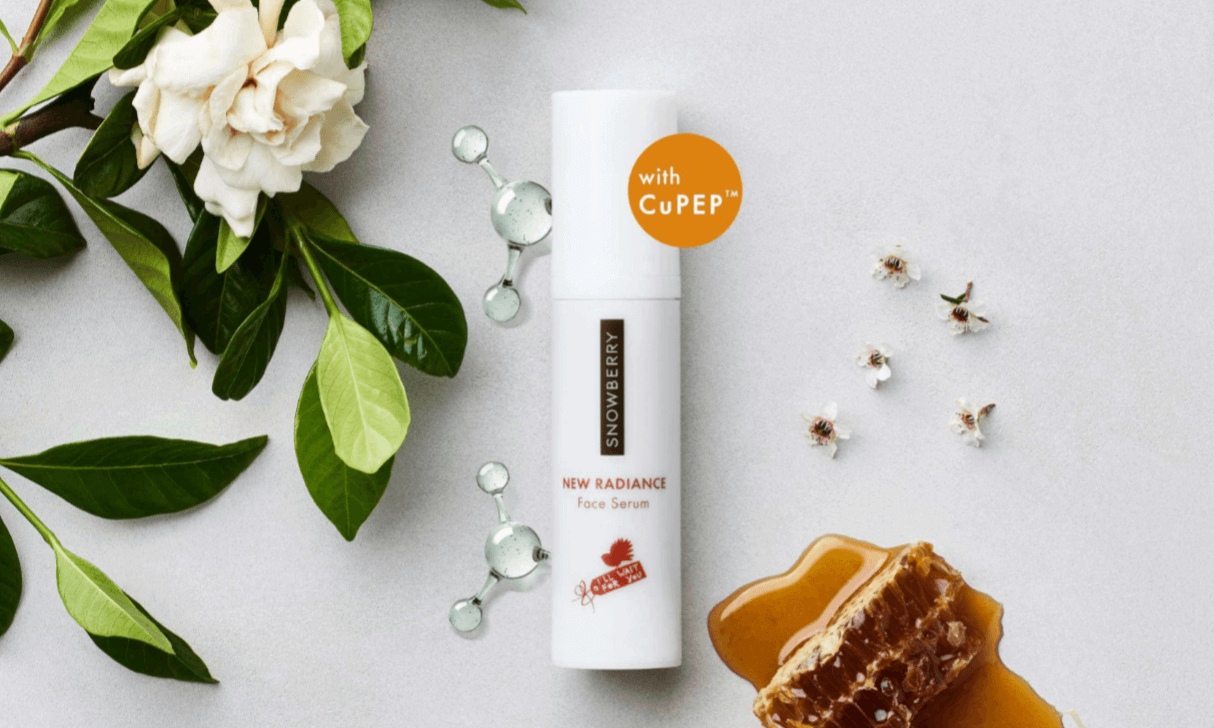 Cu-Pep™
The New Radiance Face Serum features our trademarked  Cu-PEP™ peptide complex with Copper Tripeptide.  Copper Tripeptide is naturally present in our skin, yet the amount may decline as we age.
Introducing more of the peptide to the skin's surface via skin care helps to counteract the oxidizing effects on skin's surface called free radicals. Improving skin elasticity and skin firmness can help to prevent the appearance of fine lines and wrinkles.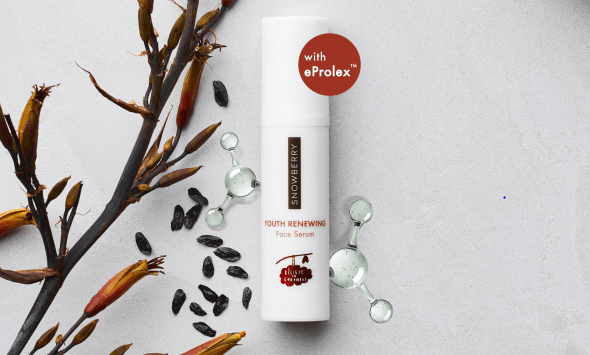 eProlex™
Our Youth Renewing Face Serum contains our trademarked eProlex™  peptide complex, featuring the same world-first delivery system as Cu-Pep™, but boosted with two additional peptides. This effective mix of three peptides is designed to distinctly target the skin surface helping to improve radiance, firmness, and plumpness, as well as helping to reduce the appearance of lines and wrinkles. 
Caprooyl tetrapeptide-3 - to help reduce the appearance of fine lines and wrinkles.
Copper Tripeptide - to help improve skin elasticity and firmness.
Argireline (Acetyl Hexapeptide-8) – to boost the appearance of facial areas prone to expression lines and wrinkles, including around the eyes and forehead.