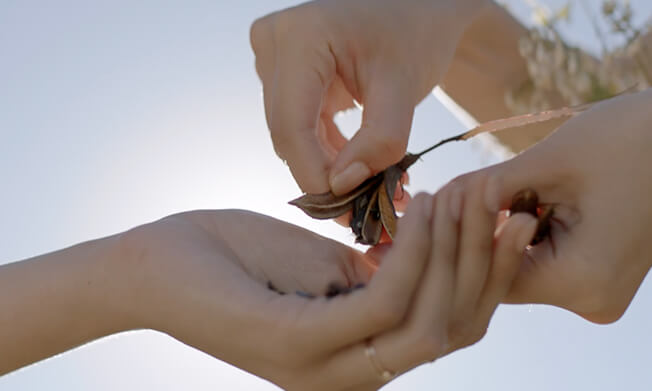 New Zealand Flax history
Harakeke, also known as New Zealand Flax is the name given by the indigenous Maori. The Harakeke bush can grow up to 10 feet high, with long strap-like leaves filled with gel and vibrant red flowers that turn into dark seed pods at the end of the flowering season.
Harakeke plants were of great value to the Maori and their culture, with extensive traditional uses including clothing, rope, woven baskets and medicinal uses. Each village (Iwi) had its own plantation of New Zealand Harakeke flax and a prayer was traditionally said before harvesting elements of the plant for use.
Maori used New Zealand Flax almost as a cure-all, in traditional medicine. Various elements of the plant were applied to skin irritation and wounds as a disinfectant and as a moisturizing topical ointment.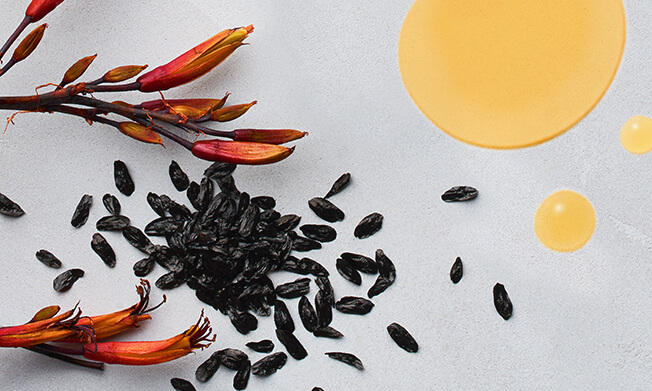 Skin-boosting Harakeke oil
The leaves, sap, and gel of the Harakeke bush have been used by the Maori for centuries, but only recently the benefits of the oil from the seeds have been discovered. This may be due to its rarity and extraction as the very lightweight Harakeke seeds contain just 20% oil.
This natural liquid gold is a luxurious moisturizer that features a multitude of anti-aging skin care ingredients, including vitamin E, phytosterols, anti-oxidants, and omega fatty acids (20% oleic acid and 70% linoleic acid).
The phytosterols in New Zealand Flax seed oil help to ease redness and irritation, while the oil's anti-oxidants contribute to fighting surface free radicals.
Harakeke sustainable sourcing & extraction
At Snowberry Gardens, we have over 5,000 Harakeke plants that flower between November and February flooding the gardens with vibrant orange red flowers. By March, the flowers dry and the seed pods are ready to be harvested by hand and separated by a unique artisanal method. The light-weight seeds are then cold pressed to produce 100% pure virgin Harakeke seed oil. The seed pods are then mulched and returned to the gardens as fertilizer.