Harakeke seed oil is just one of the nutrient-packed ingredients you'll find across our skin care collection. The Harakeke seed extract we use is harvested from our Snowberry Gardens in our native New Zealand, and we pride ourselves on its sustainability.
Harakeke seed oil has anti-aging properties, as it contains heaps of rejuvenating nutrients, which we take special care to keep as pure as possible.
Discover everything you need to know about Harakeke seed oil and how it can benefit your skin:
What is Harakeke seed oil?
Harakeke is a Maori word. The plant is also known as New Zealand flax and its leaves were traditionally used in Maori weaving. It has long been used in medicines as well, thanks to its antiseptic properties.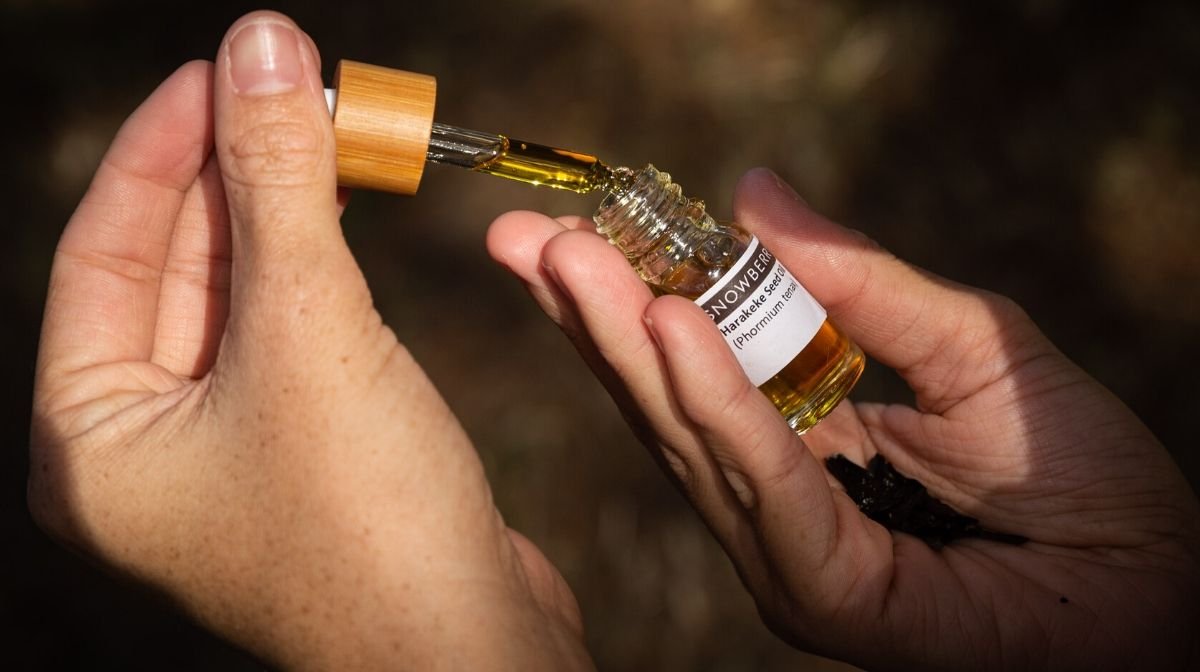 We produce Harakeke seed oil by harvesting the seeds from our Harakeke plants by hand, before they are carefully cold-pressed. This helps to make sure they keep as many of their natural benefits as possible.
New Zealand flax seed pods turn black, crisp, and usually fall off the plant when they're ready to be harvested, which shows us that they're ready for extraction. Once the pods have been picked, they go into a rolling drum, which extracts the seeds from them. They are then cold-pressed and turned into Harakeke seed oil, ready to be added to our skin care products.
What are the benefits of Harakeke seed oil?
Strengthens the skin barrier
Harakeke seed oil is rich in omega acids, which are important in strengthening your skin barrier. They help to seal in natural moisture and provide skin with extra hydration, transforming the way it looks and feels.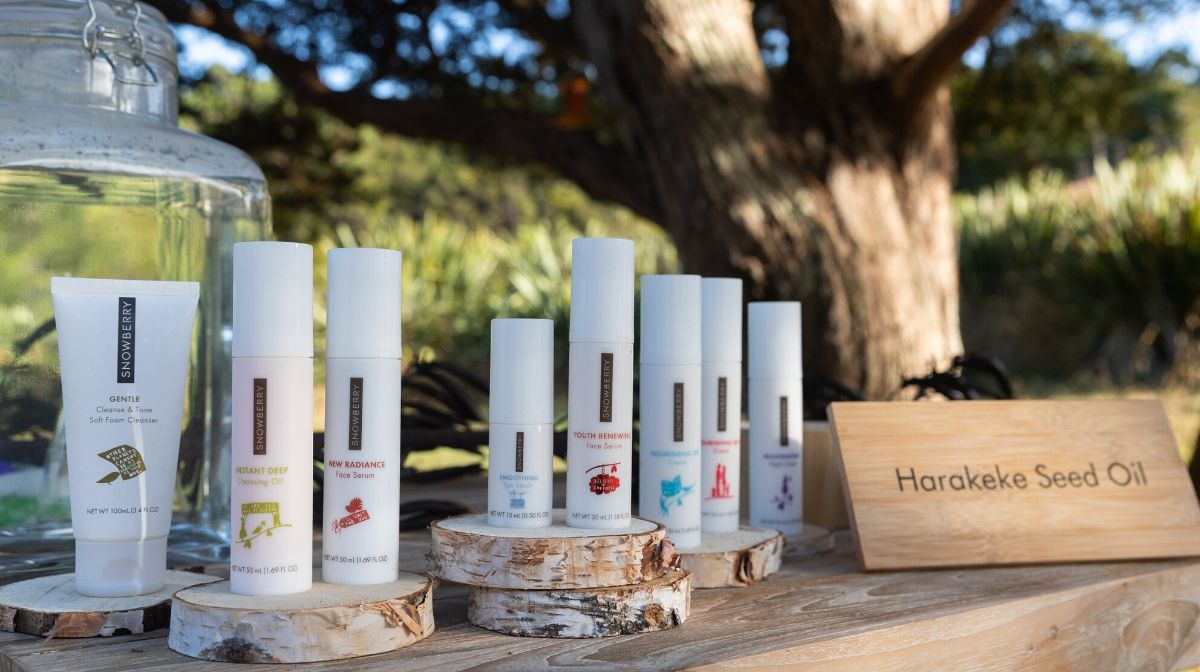 Soothes dry skin
Harakeke seed oil could help you to tackle dry skin too. When your skin is dry, fine lines and wrinkles can appear more prominent, but antioxidants from natural ingredients can help it to stay hydrated, keeping early signs of aging at bay.
Fights free radicals
Free radicals are atoms that are missing their electrons. They're present in pollution, dust, cigarette smoke, and the sun's rays – exposure to each of these can contribute to premature aging.
Free radicals can latch onto the skin in place of their missing electrons, breaking down collagen and causing wrinkles, fine lines, and brown spots.
Protect your skin barrier with antioxidants to prevent this; antioxidants can donate electrons to free radicals that are missing their own, preventing them from damaging your skin.
Vitamins C and E are anti-oxidants that can help with this – you'll find both of these alongside Harakeke seed oil in our Youth Renewing Face Serum to support your skin barrier.
Who should use Harakeke-based skin care?
Skin care products containing Harakeke seed oil will be especially beneficial if you:
Live or work in a busy city where the risk of pollution-related free radical exposure is high
Spend a lot of time in the sun or already have sun-damaged skin
Suffer with itchy or irritated skin
Care about using sustainably sourced skin care products that will noticeably rejuvenate your skin
Want to enhance your natural beauty
Where can I find Harakeke seed oil?
The following Snowberry products contain Harakeke seed oil extract to renew, regenerate, and rejuvenate your skin:
1. Youth Renewing Face Serum
Reduce the appearance of lines, wrinkles, and an uneven skin tone with a face serum that's rich in Harakeke seed oil, plus vitamins B, C and E. Apply after cleansing but before moisturizing – learn more about how serums work.