From goji berries and lingonberries to the snowberries we're named after, berries are a huge inspiration across our skin care collection.
Cloudberry is another fruit that can be found in a selection of our products. Let's take a look at why this small yet nutrient-packed berry definitely deserves a place in your skin care regimen.
What is a cloudberry?
Cloudberries are a small, amber-colored, edible fruit, similar in appearance to blackcurrants.
The cloudberry, or Rubus chamaemorus, thrives in a cold climate; for example, the fruit can often be found growing close to Nordic fjords, in Alaska, and in Arctic regions. These small but robust berries are able to withstand extremely low temperatures, potentially as low as -40°C.
This means that cloudberries are only exposed to brief periods of sunlight while they grow, but they soak up as many nutrients as they can during this time, which makes them incredibly nutrient-packed when they're eventually picked.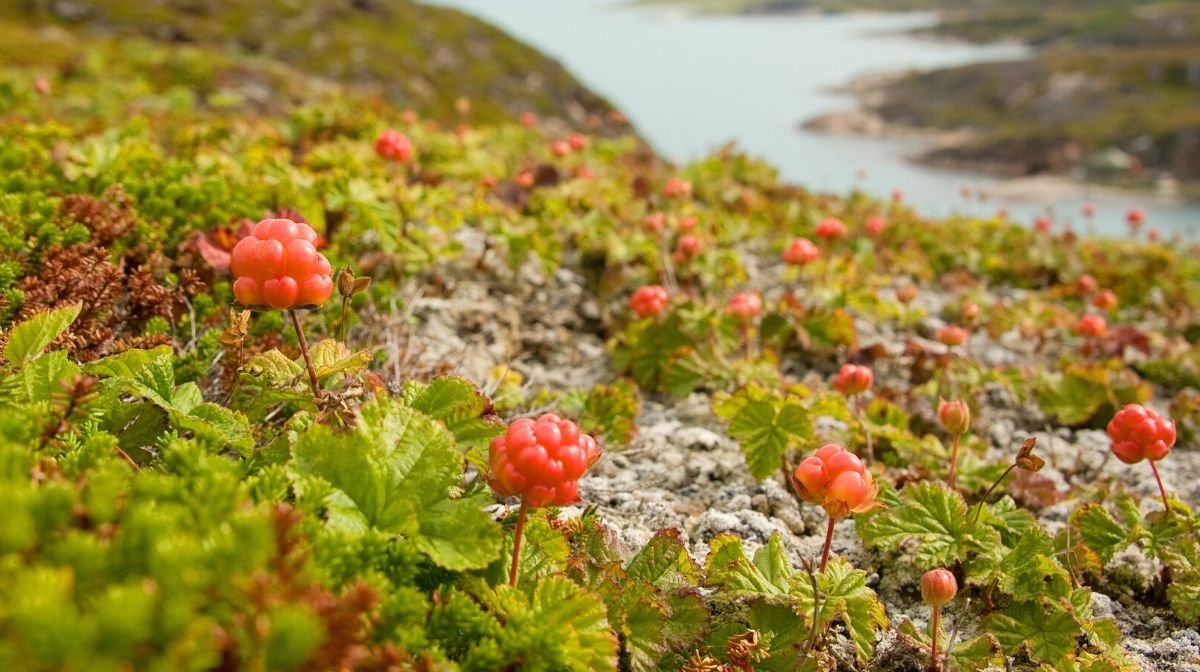 Cloudberries are used in Nordic cuisine, too – cloudberry jam is popular in Sweden, and has a similar taste to redcurrant or raspberry-based preserves.
Cloudberry: skin benefits
Cloudberry oil is an extremely nourishing natural skin care ingredient. Cloudberry seeds are naturally rich in omega 3 and omega 6 fatty acids, which can play a key role in keeping your skin looking plump, youthful, and smooth.
These berries are rich in vitamins A, C, and E, which can help to brighten your skin, encourage a more even skin tone, and fight the effects of free radicals on the surface of your skin, including dry skin and signs of premature aging.
Cloudberries also contain powerful natural antioxidants, known for their ability to fight fine lines, wrinkles, and inflammation. This means that using cloudberry seed oil in your skin care regimen could help to maintain your skin's collagen levels, keeping it feeling elastic and looking youthful for longer.
Each of these properties makes cloudberry oil an ideal ingredient for turning dry, dehydrated skin into naturally radiant, glowing skin.
From cloudberry to Snowberry
At Snowberry, cloudberry extract is one of the natural ingredients in our Nourishing Rich Cream, a lightweight but deeply moisturizing lotion that also contains: